New Saturday Hours at Pepper Place - 2022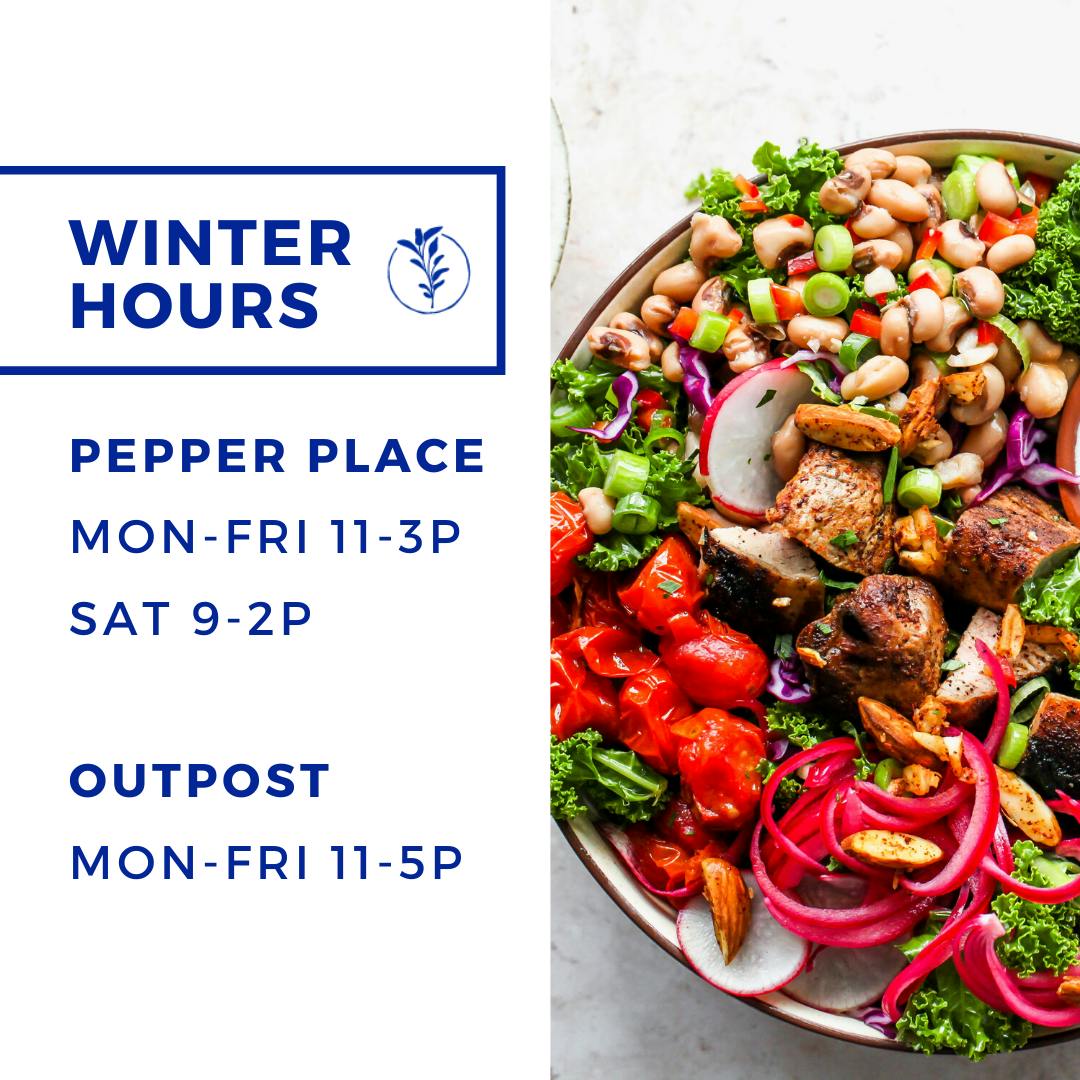 We're opening and closing a bit later on Saturdays to accommodate our guests now that the outdoor farmers market season has ended.
Pepper Place Hours (updated Jan 2022):
Mon-Fri 11a to 3p | Sat 9a to 2p
Outpost hours remain the same: Mon-Fri 11a to 5p.
We can't wait to serve you!