Sunday Supper Club - Korean Beef Bowl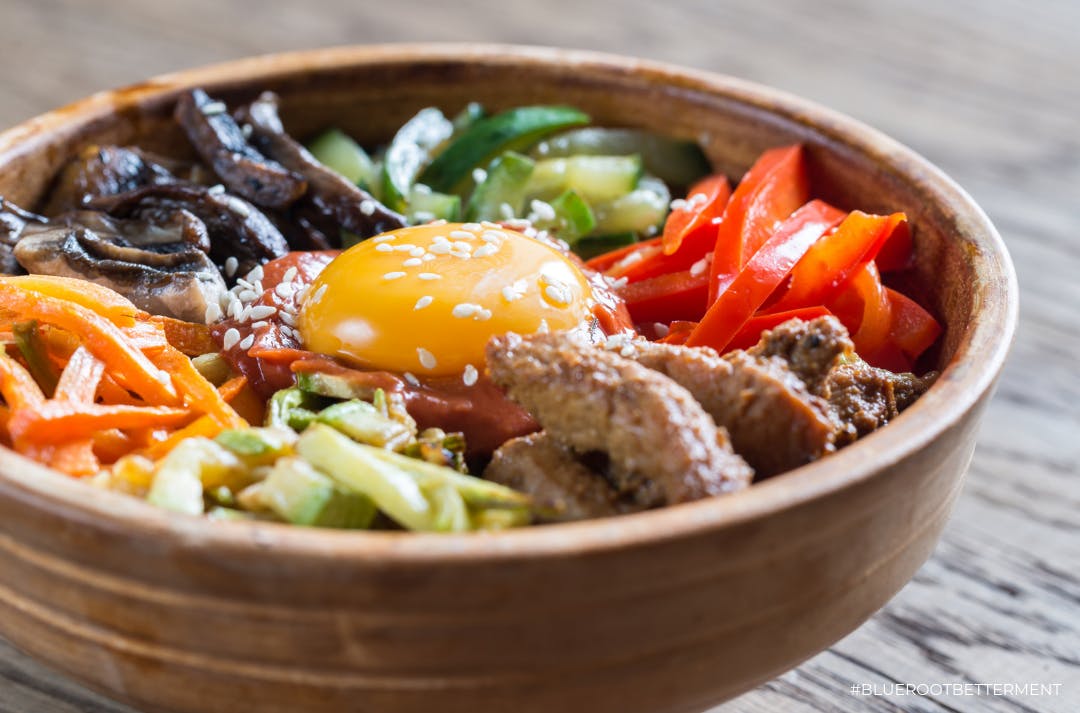 MARINADE INGREDIENTS
2 garlic cloves, grated or minced
2 T fresh ginger, grated or minced
1/4 C soy sauce OR tamari (GF)
1/2 pear (or apple), grated
2 T honey
2 T gochugaru (Korean chili flakes) OR 1 T crushed red chili flakes
2 lbs. steak (NY strip, flank, skirt, ribeye), sliced into 2" x 1/4"-thick strips
EVERYTHING ELSE
1 small cabbage, thinly sliced
1 bunch scallions, chopped (garnish)
1 English cucumber, thinly sliced
1 small bag matchstick carrots
6 eggs
1 C + 2 T rice vinegar
1/2 C raw sugar
1/4 C kosher salt
Ice
Brown rice (long or short grain)
KITCHEN TOOLS
Knife
Cutting board
Large sauté pan / cast iron skillet
Sauce pan
Wooden spoon
Microplane or grater
Measuring utensils
Ziploc bag to marinate beef overnight
INSTRUCTIONS
Marinate the steak. Add marinade ingredients in a bowl; stir to combine. Add sliced steak. Place mixture in a large Ziploc bag and refrigerate overnight (minimum 4 hr, maximum 24 hr). (NOTE: check out our IGTV video for a quick tutorial AND several helpful hacks!)
Pickle the veggies. Add 1 cup water, rice vinegar, sugar, and salt in a small saucepan over high heat. Cook 2 minutes or until just hot enough to dissolve solids; whisk throughout. Divide veggies into 2 separate containers and pour half of liquid into each container. Let stand until cool (20-30 minutes). Can be refrigerated for up to 2 weeks.
Soft-boil the eggs. Bring a large pot of water and 2 tbsp. vinegar to a boil. Using a slotted spoon, gently lower eggs into pot. Cook 6 minutes. Immediately plunge into a bowl of ice water. Let cool for 15 minutes. Peel eggs. Can be refrigerated up to 3 days. If not serving immediately, reheat eggs for 45 seconds in pot of steaming water. Remove with a slotted spoon.
Make the rice. Cook rice according to package instructions; keep warm.
Grill steak. Heat a large skillet over high heat. Add 2 tbsp. oil (use a neutral oil - sesame, grapeseed, avocado, canola) until shimmering. Add 1/4 of marinated beef. Cook until lightly charred, 3-4 minutes, stirring occasionally.
Assemble and enjoy! Spoon rice into bowls. Top with beef, pickled vegetables, warm egg. Garnish with scallions and sesame seeds.